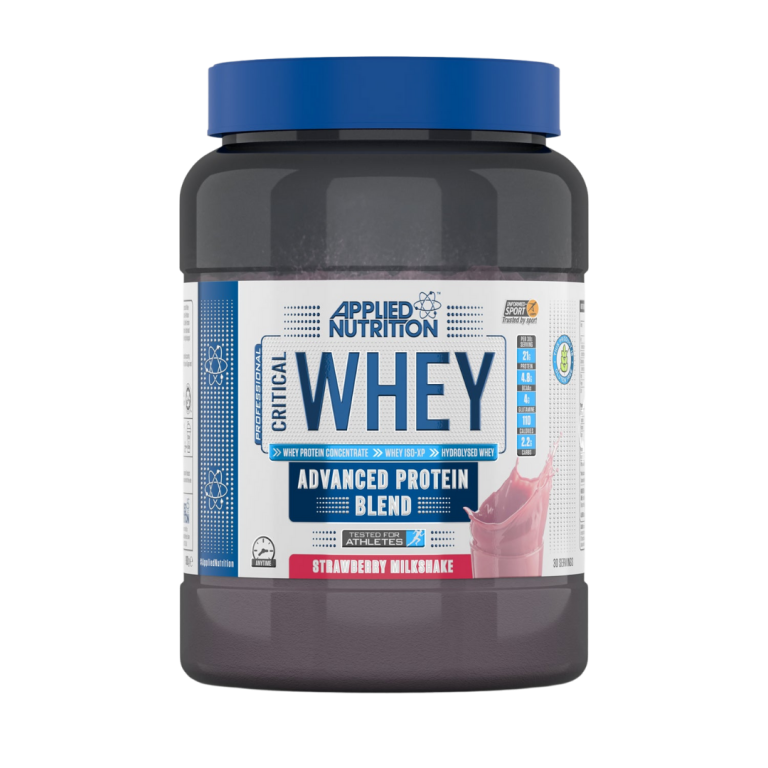 Advanced Protein Blend; whey concentrate, whey isolate and hydrolysed whey.
From the team at Applied Nutrition, Critical Whey is one of the best protein blends on the market and is InformedSport assured.
With three great tasting flavours, and a punch of BCAA's this product accelerates muscle growth, repair and maintenance. Gluten-free and halal certified.
When to take: whey protein is most effectively taken as a post-workout/recovery drink, but it can be taken before and during training too.
Directions for use: mix two scoops with 250ml – 500ml of milk or water and shake well. If you mix with water you'll benefit from the delivery of whey protein into your body sooner, when mixed with milk digestion can take longer.