Beet It Sport Nitrate 400 Shot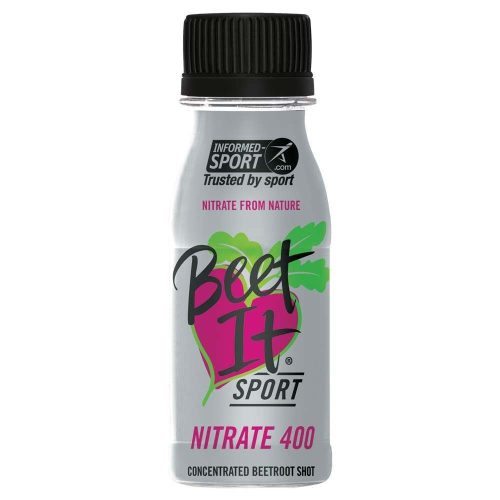 Enhance performance, improve power output and increase exercise efficiency
This performance nitrate drink is a concentrated beetroot shot that is used by athletes in the lead up to an event to aid in their performance.
Nitrate improves the body's ability to lower the cost of oxygen use, increasing overall exercise efficiency in athletes.
Directions for use: take 1-2 shots one to three hours before training and up to 6 days before a competition.
Ingredients: Concentrated beetroot juice (98%), lemon juice (2%); made from concentrates
Nutritional info:
Quantity per 100ml
Energy 373kJ / 88kcal
Fat 0g / of which saturates 0g
Carbohydrates 17g / of which sugars 18g
Protein 3.7g
Salt 0.48g