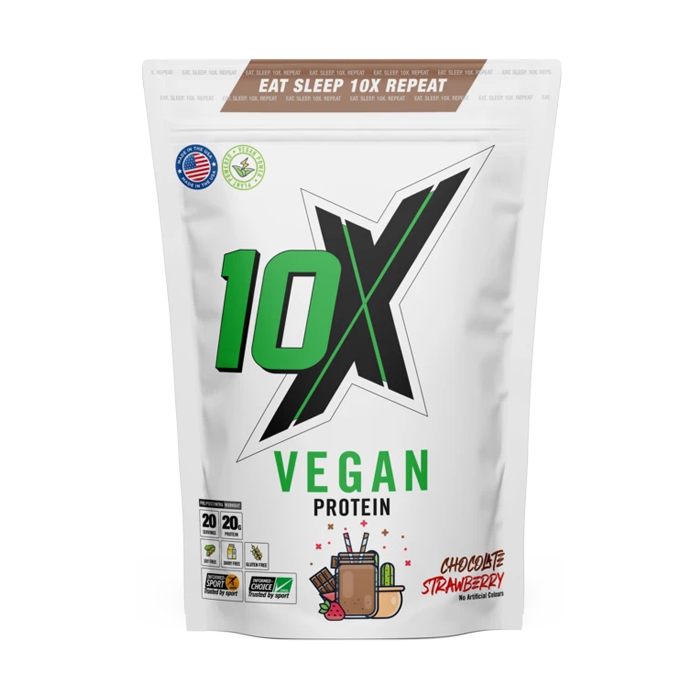 Great tasting Vegan protein. Zero sugar, soy, lactose, or gluten.
InformedSport quality assured, the 10X Vegan Protein is a premium quality vegan protein powder. The 10X Vegan Protein is soy free, lactose free, sugar free, and a gluten free product. 
We've had amazing feedback on the taste and mixability of this powder, with two different but great tasting flavours to choose from.
When to take: protein powders can be taken at anytime, although they're typically more effective when used as a post-workout drink to allow your body to begin the recovery process sooner.
Directions for use: mix one scoop of powder into approx 300 – 400ml of cold water, give your shaker a good shake until the powder has fully mixed with the water before consuming.