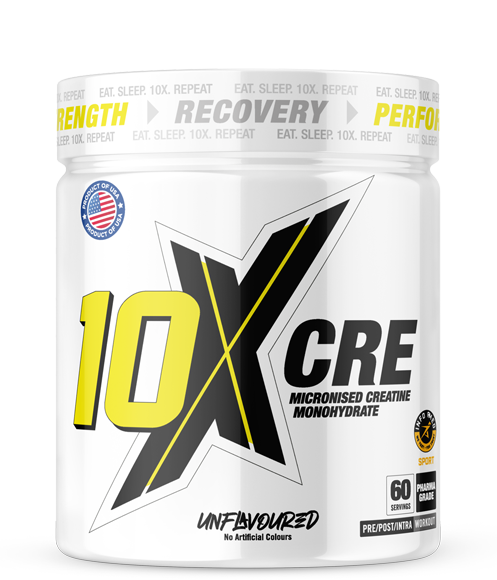 Micronised Creatine for explosive power, increased mass and muscular endurance
Creatine is one of the most researched supplements on the market, proven to accelerate strength and power output in athletes, it can also aid in muscular hypertrophy and delay the onset of muscle fatigue.
10X Creatine is InformedSport certified, meaning you can use this product with certainty. Suitable for vegans and gluten-free!
When to take: creatine is to be taken before and/or after a training session, with no immediate effect creatine has to be taken for a period of time before athletes are able to benefit from it's use.
Directions for use: mix one scoop of powder into approx 300 – 400ml of cold water, give your shaker a good shake until the powder has fully mixed with the water before consuming.